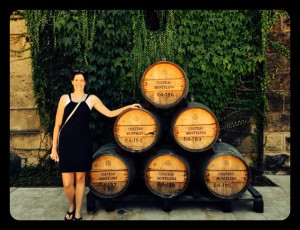 Hi.
I'm Laura to most and Laura Beth to some. Or, if you're into initials, LB or LBK. I've been drawing and creating for as long as I can remember.
At age five, I was grounded from using a writing utensil for an entire week after drawing on my dollhouse (the interiors needed color, I thought).
I was introduced to graphic design in a high school "commercial art" class and fell in love at age 15. I went on to graduate from Illinois State University and took on an internship-turned-job with an integrated communications company as a graphic designer. A year later, I was offered a position at one of Chicago's largest tourist destinations where I worked in various roles including marketing manager and brand/creative director for over 13 years. I now manage a team of seven creatives for a large company in Chicago.
While established in the workforce as an artist, I returned to school to broaden my knowledge in the business field. In 2008, I graduated with honors from St. Xavier University with a MBA in Marketing. A few years later, I completed a post-graduate certificate in advertising from Northwestern University.
My knowledge of design, advertising and marketing is broad and continues to grow.
Specialties:
Graphic Design 
Creative/Art Direction
Social Media
Marketing Strategy & Communications
Email Marketing
Photography
Market Research/Surveys
I recently received a fortune which read "You are optimistic and outgoing" which I thought was a great outlook on such a gloomy and cold day in Chicago. The fortune hit home.
I'm a:
Seven-time marathoner
Part-time yogi
French toast connoisseur
Craft Beer Girl
Early riser
Electronic Music fan